Lime Global is a story of merging cultural values, which has evolved into a successful investment group.
Lime Global has grown organically through seeking quality and efficiency, where every business naturally feeds into one another.
We live and breathe the creation of communities and culture through our group of businesses spanning property development, start-up incubation and investment.
Imagine two rivers: one flows from the East, the other from the West. Where they converge, the confluence creates something new and special. That's how the Lime Global story began.
When Lime founders and directors Jack Lin and Fred Rahme met, it was clear that they could realise some significant business opportunities together. But they also recognised in each other a shared passion for people and "zest for life." Reflecting the joining of their families, the 'Li' from Lin and the 'me' from Rahme were joined and the 'Lime' brand was created.
Now a suite of profitable, independently operating businesses across the property development sector, this vertical integration ensures that the critical path of any project runs smoothly and success is assured.
We live and breathe development, so it was only fitting to create a lifecycle of businesses that complement and intertwine with each other across the development sector.
We have invested strategically in a readily expanding scope of businesses as our need for services in the building and development sector grew. Lime's businesses work together to create mutually beneficial, symbiotic business flows across the entire process, ensuring the critical path of any project runs smoothly and success is assured. This vertically integrated business lifecycle and our hand-picked team is one of the keys to Lime Global's remarkable growth, strength and stability.
The Lime brand has grown to be more than just a name. It's an idea that describes the unique people-centred culture that runs through the family group of Lime businesses.
While our projects—and ambitions—are large in scale, Lime is equally committed to building a company that feels like family.
We're immensely proud of what our people have achieved so far, and this is just the beginning. Our vision is to inspire real connection between people and create community in every project we undertake. We don't sell that idea; we live it, we share it, and we walk the talk every day.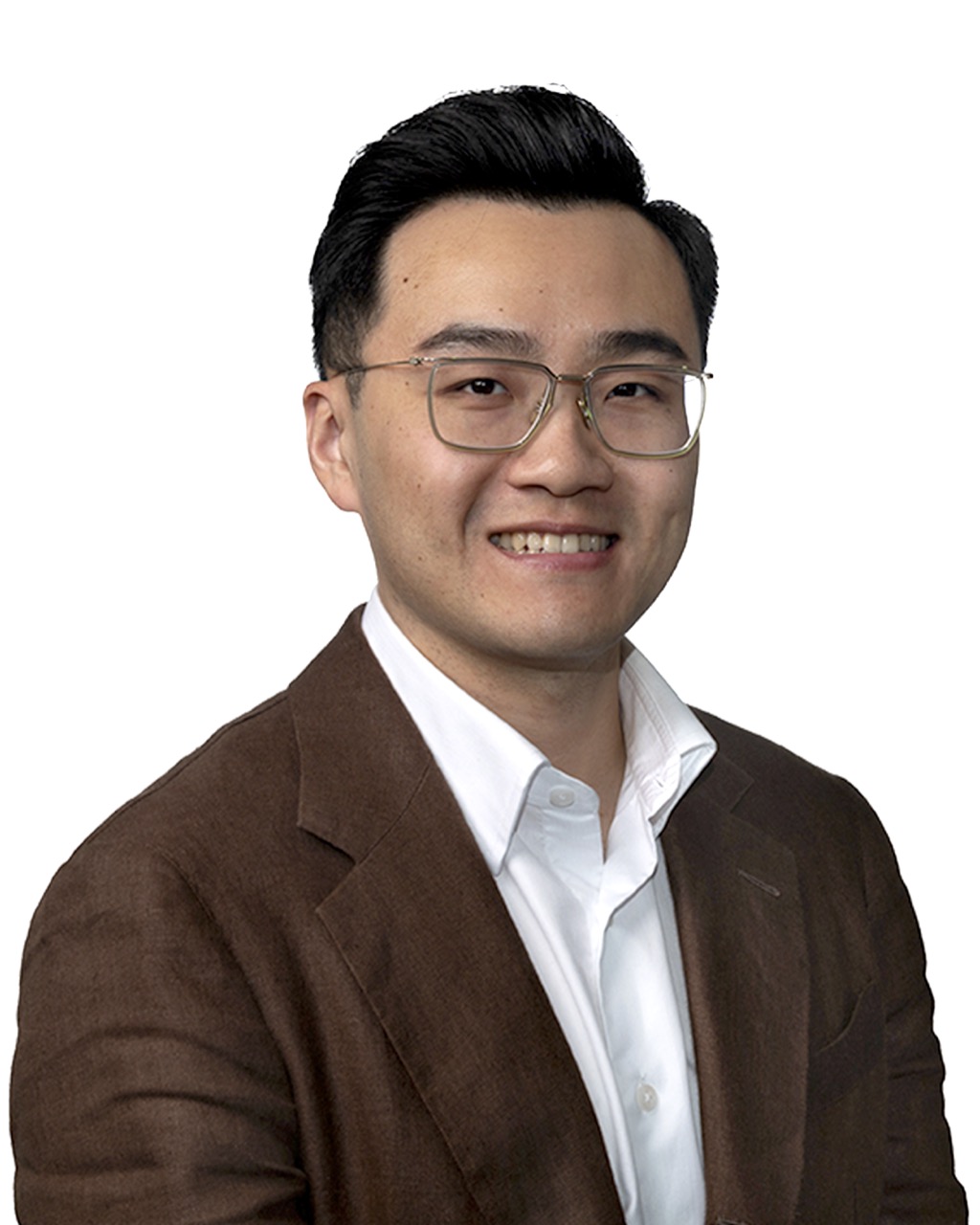 Jack Lin
CEO & Director, Lime Global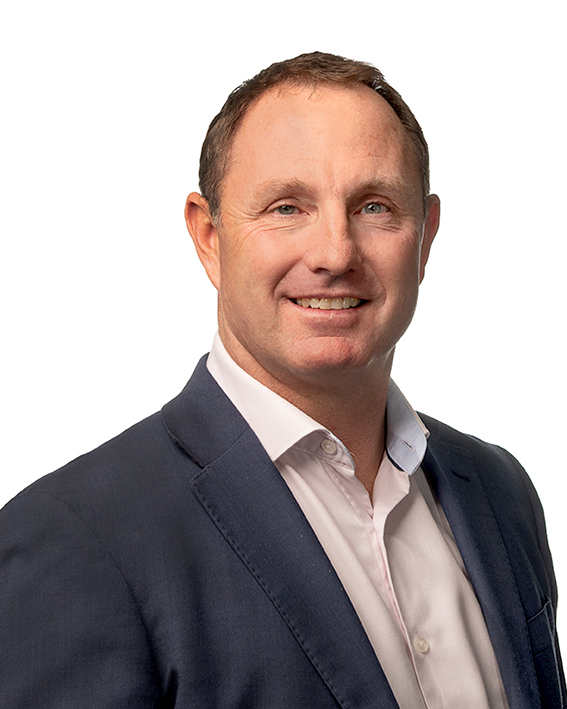 Guy Milburn
Chief Investment Officer, Lime Global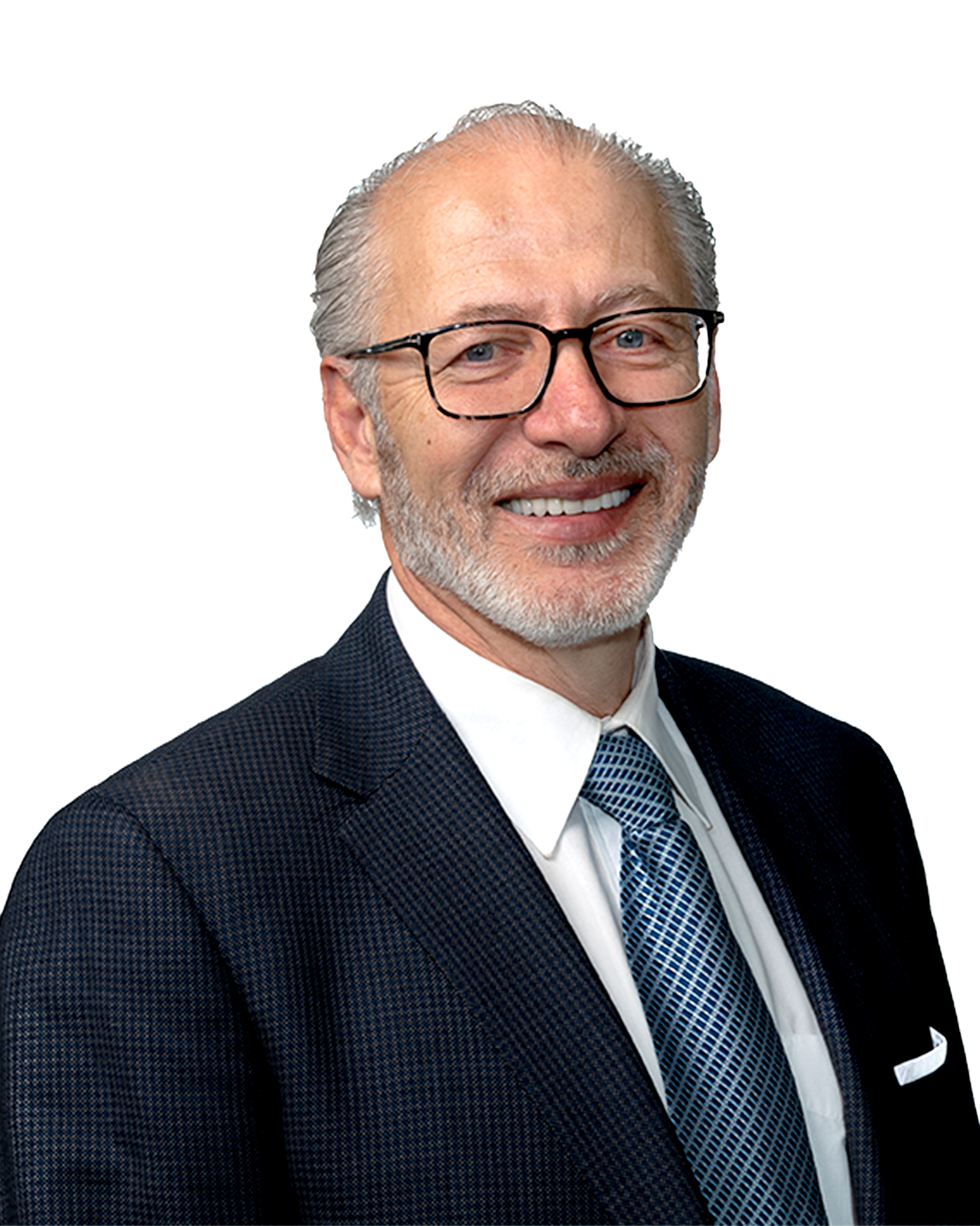 Fred Rahme
Director, Lime Global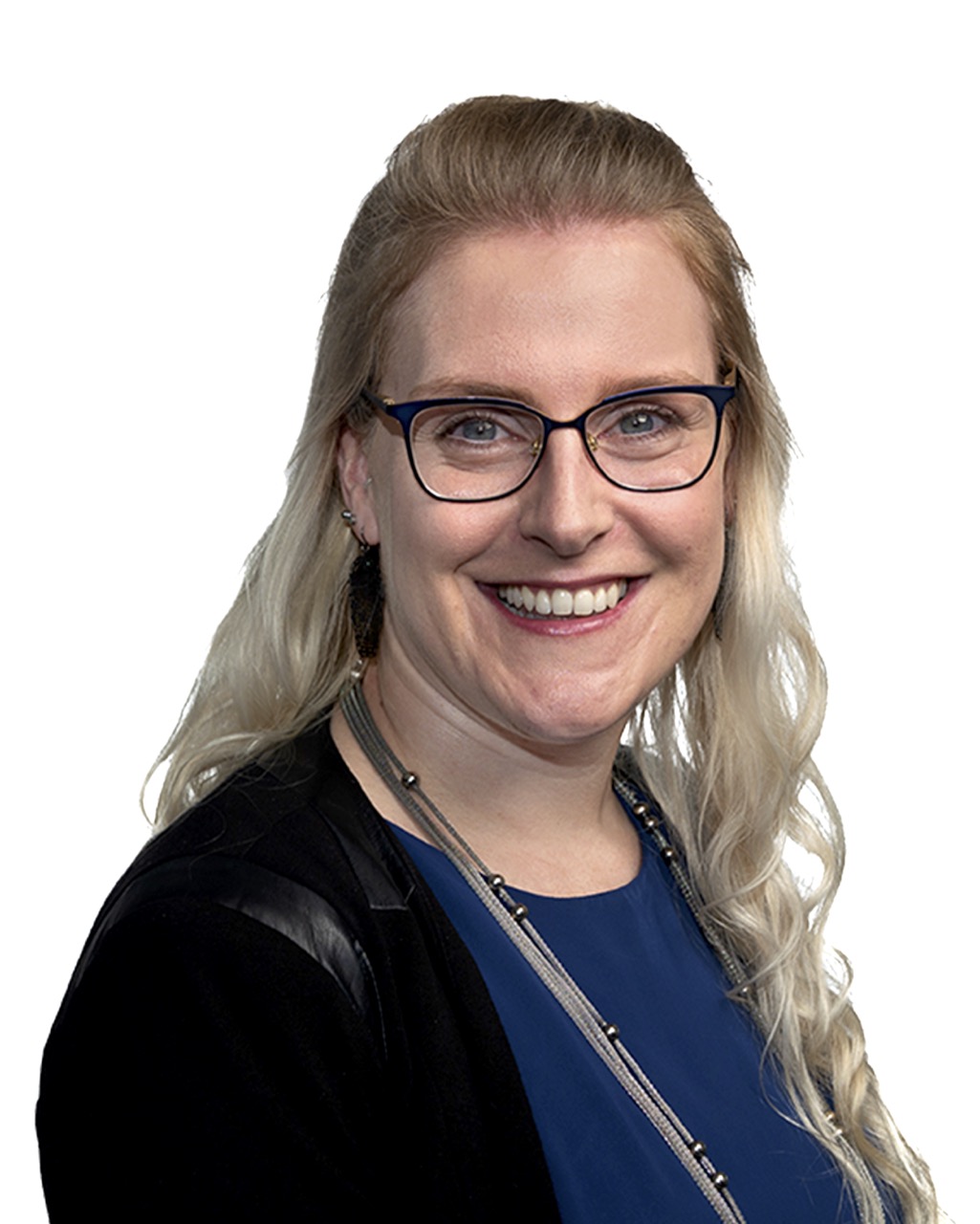 Ashling Mullins
Marketing Manager & Graphic Designer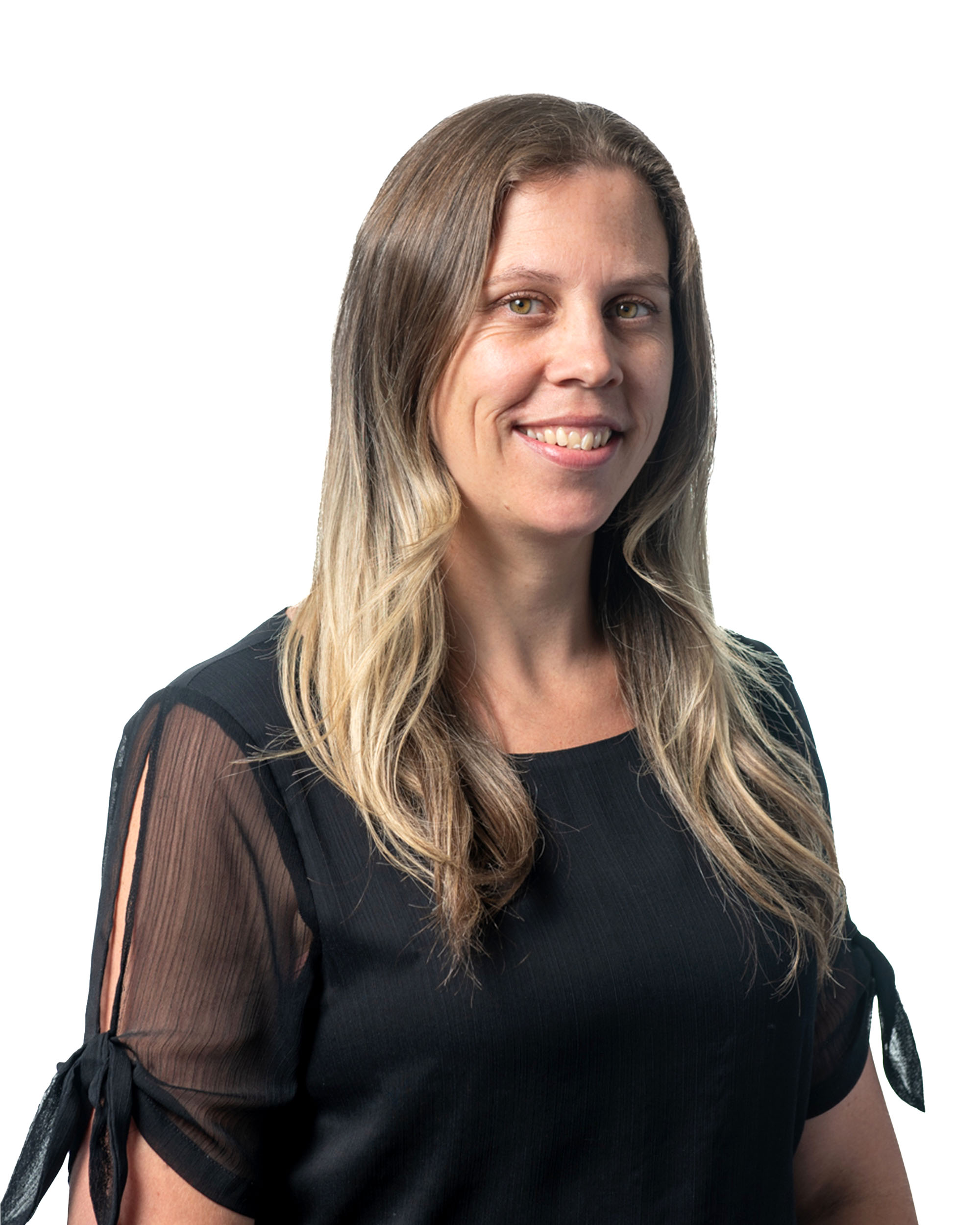 Kirstin Jenkinson
Senior Graphic Designer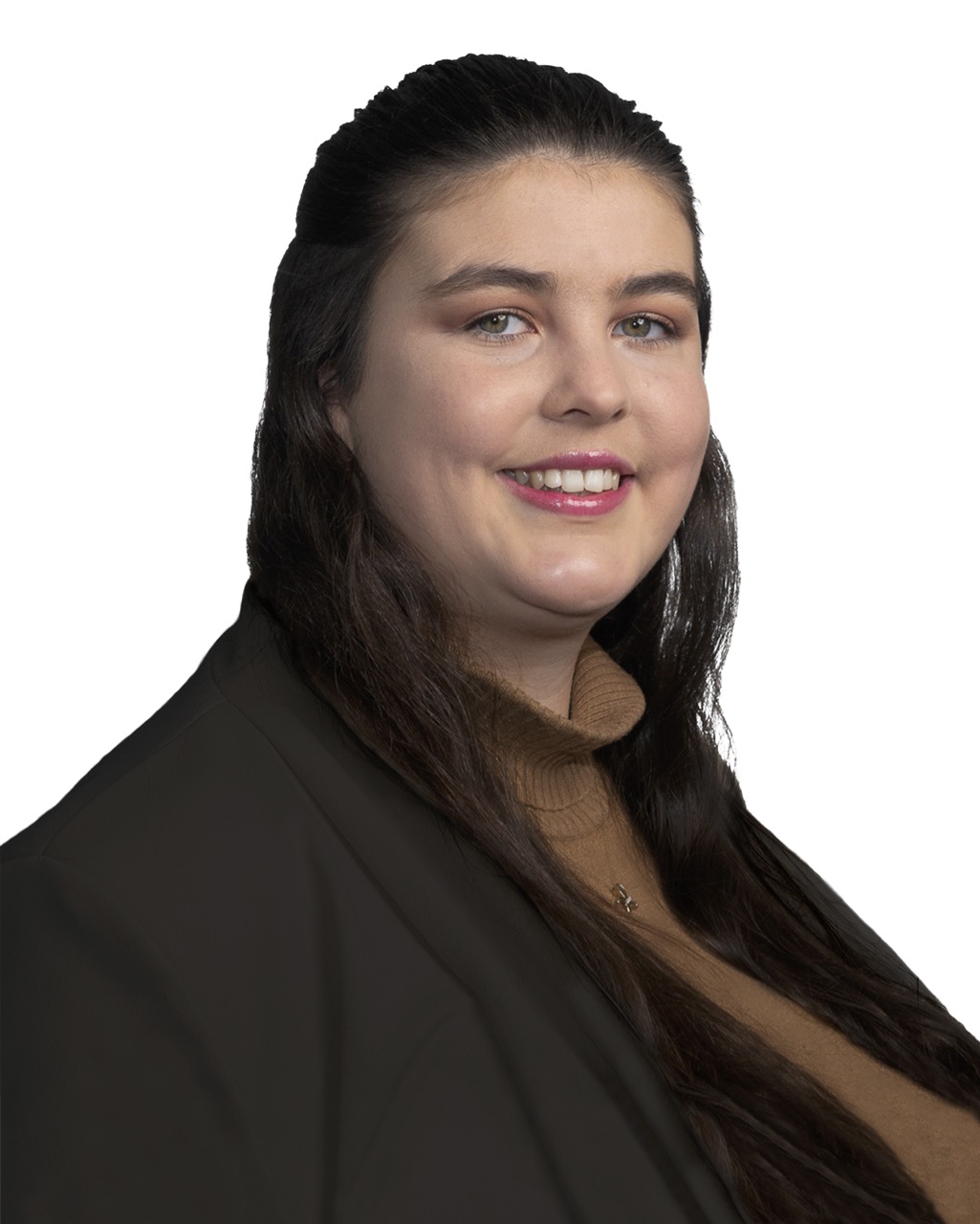 Andréa Marshall
Social Media Coordinator
As our project portfolio grows, so does the opportunity to invest in our company.
We are a company that offers so much more than an investment. Investing with Lime is investing into the Lime family fold, an environment with strong cultural values and a resolute determination in our vision. We are always open to chat about our business and investment opportunities. Our results speak for themselves.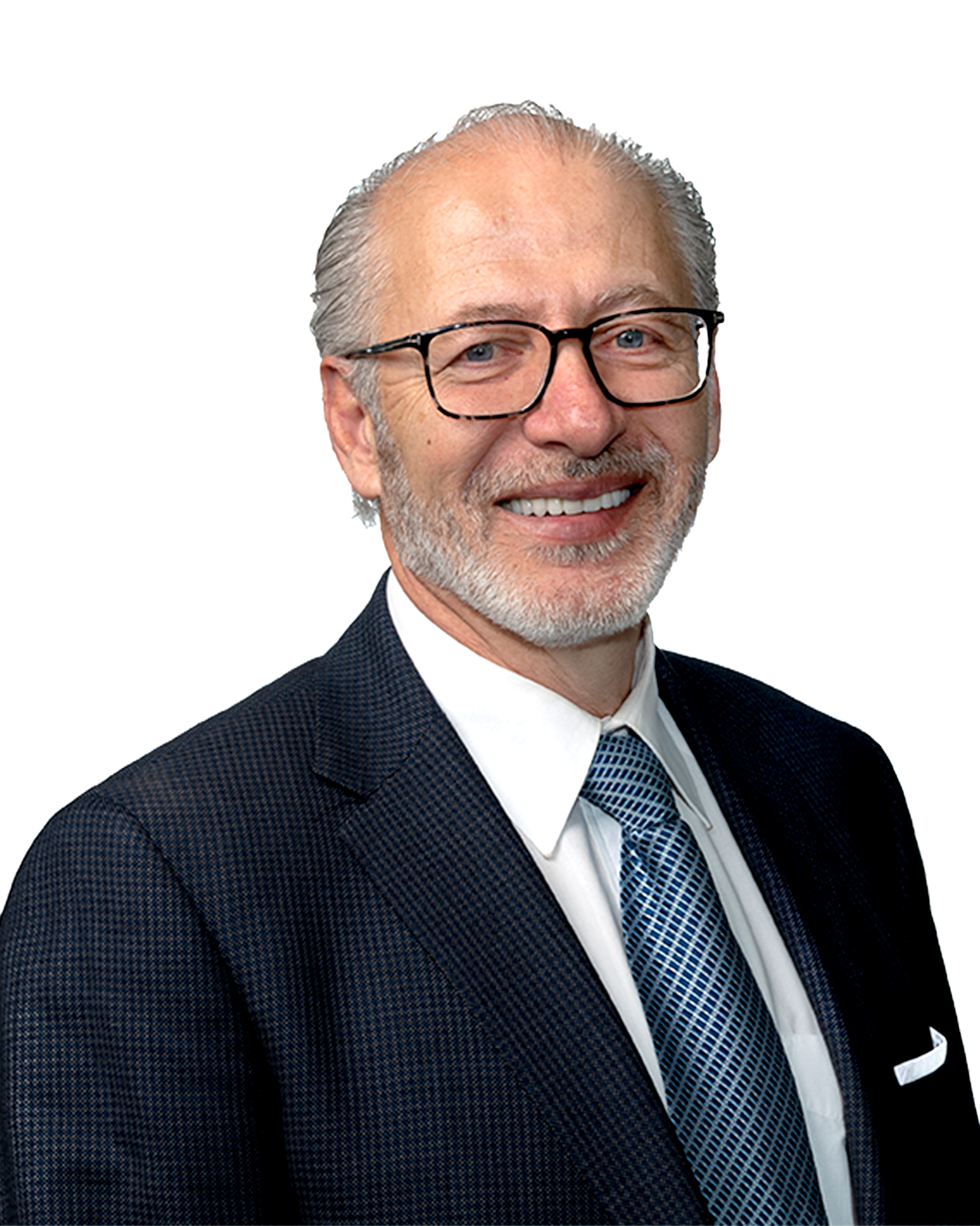 Fred Rahme has built a career creating thoughtful and detailed development projects. With a formidable track record in development, property acquisition and management—not to mention international entrepreneurship, mentoring and investment—Fred brings a broad diversity of experience, expertise and international connection to Lime Global. While his career has taken him all the way to Japan, China and the Middle-East, Fred has spent the last 16 years in Christchurch, New Zealand, managing the property acquisition, and overseeing the design, engineering and sales of several large, innovative property development projects including Darfield Estates, Styx Mill Country Club, Isaac's Lakes in Clearwater, and Silverstream in Kaiapoi. Fred's expertise and strong family culture Fred brings to Lime Global cultivates continuous growth at a governance level.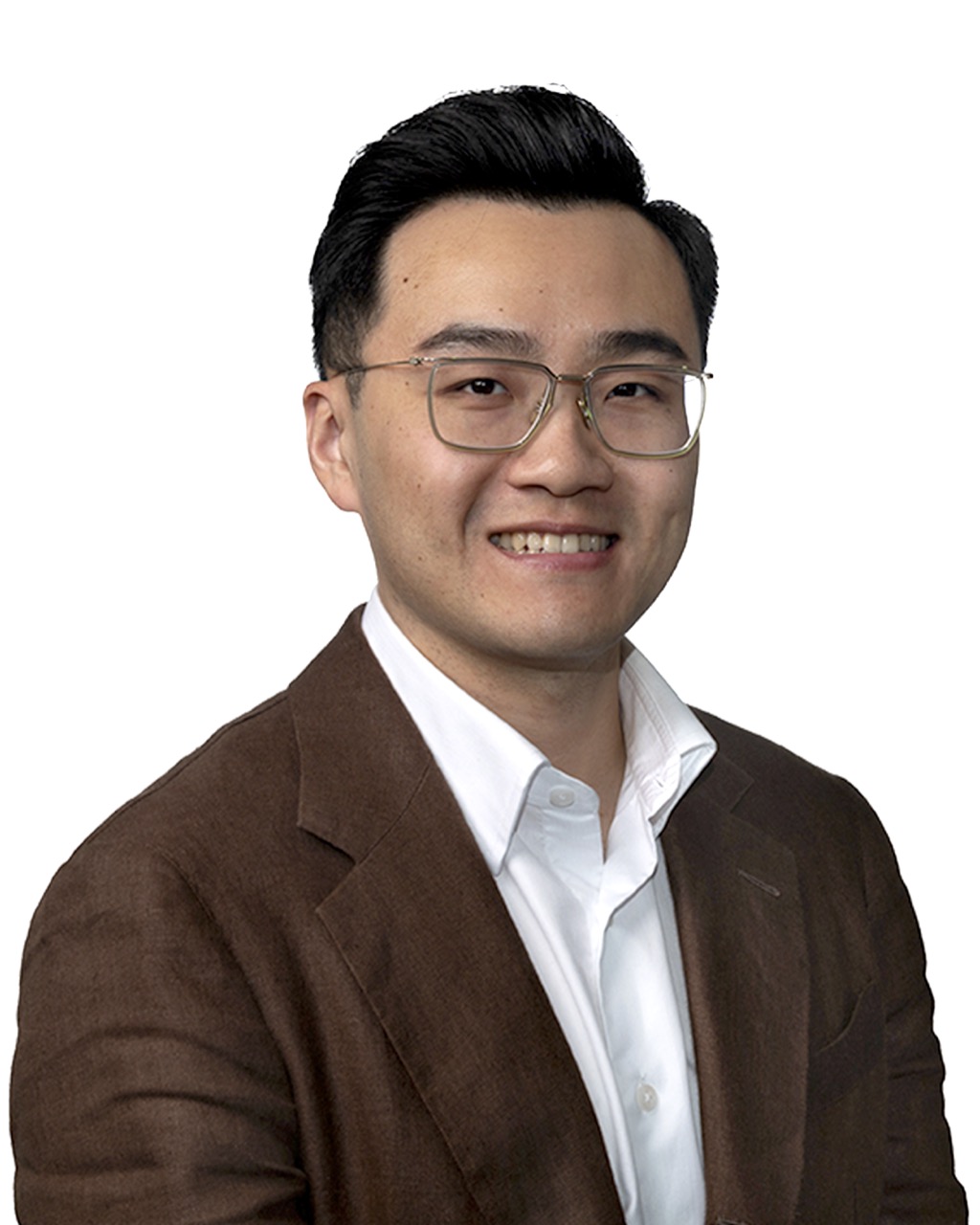 CEO & Director, Lime Global
Jack Lin was born into a business-focused family who are well-established in the Chinese property industry. Educated in Sydney in urban planning, Jack soon discovered his passion for the energy, dynamism and complexity of property development. He successfully invested in and developed large scale residential and commercial projects in Northwest Sydney and in Guangdong, China. Since 2016, Jack has been focused on Lime's ambitious work in Canterbury, including innovative major property developments within the Christchurch city centre and large-scale subdivision projects in the wider Canterbury area. The experience, energy and future-focus that Jack brings to each project allows Lime Global to be planning ten years ahead.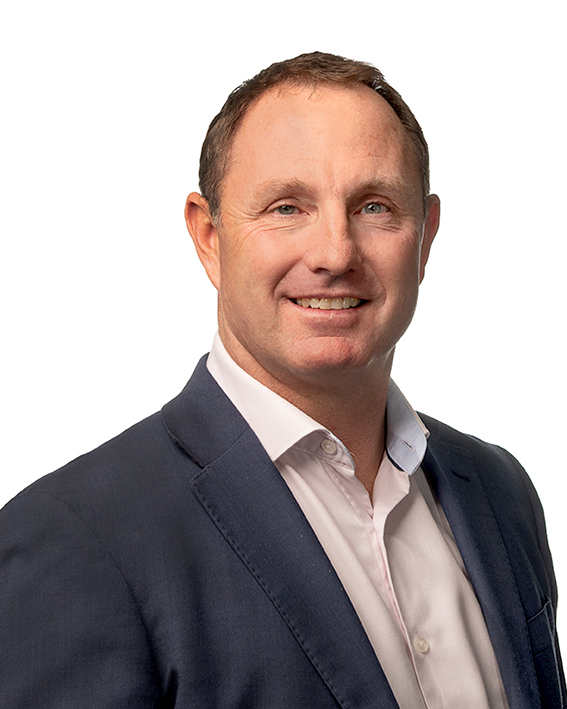 Chief Investment Officer, Lime Global
Guy Milburn is a skilled property executive with substantial experience across the property industry. With 20 years in the Australasian property and construction sectors, including executive and finance leader roles with Ngāi Tahu Property and an impressive track record as a successful commercial operator, Guy is known for his thoughtful leadership style, strategic thinking and commercial acumen. With an exceptional range of competencies, including performance management, negotiation, risk management, financial analysis and more, Guy brings deep commercial understanding and exceptional business acumen to the Lime Group's Chief Investment Officer role.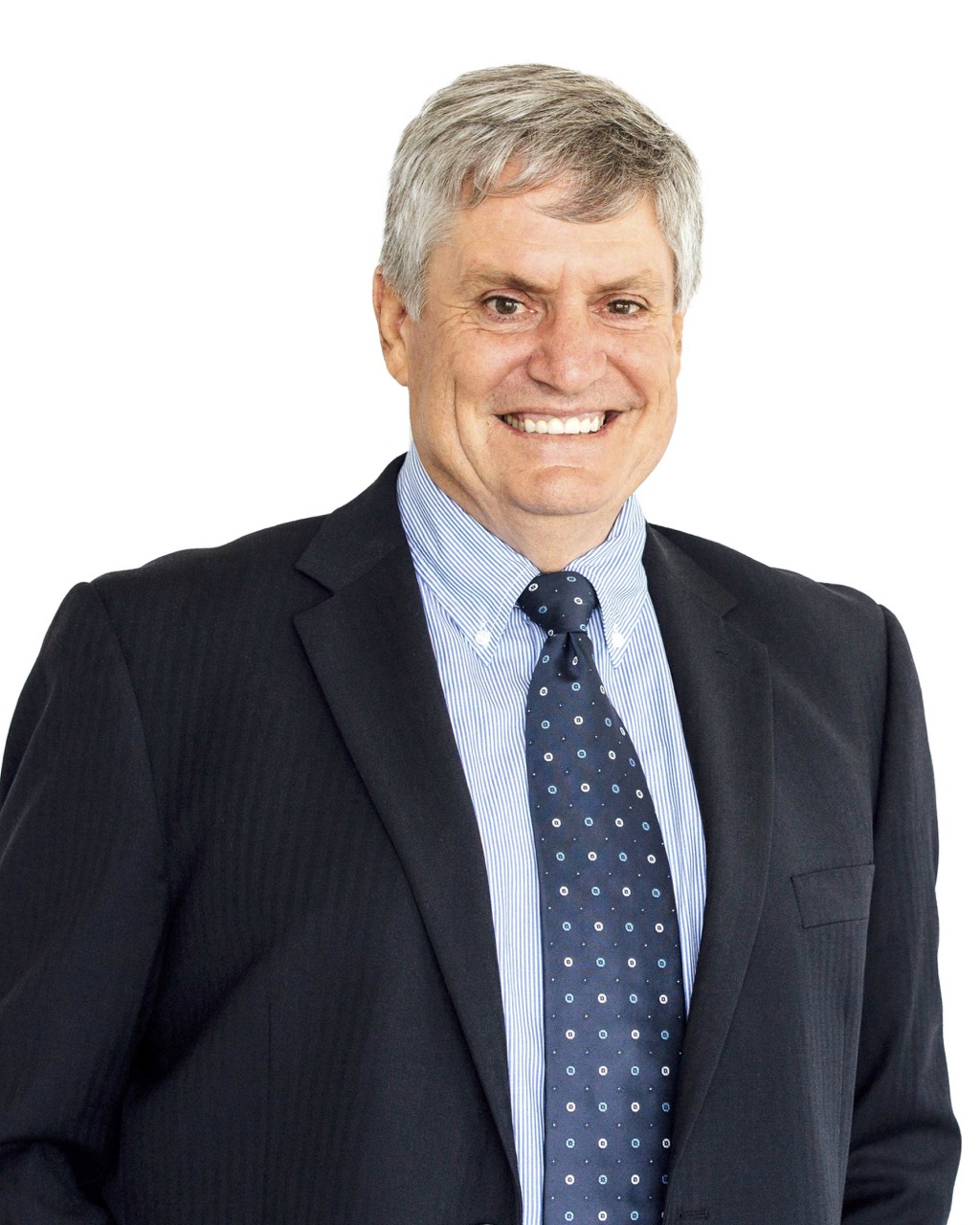 Chairman and Director, Lime Living
A highly experienced business leader with profound commercial insight and business development skills, Alan has spent the past twenty years cultivating his leadership chops in the retirement and aged care industries. With well-developed analytical and strategic skills, backed by a balanced and participative leadership style, Alan brings wisdom, humour and energy to every project he's involved with. Formerly CEO of Metlifecare, Alan is now a strategic investor in the retirement village space and provides valuable guidance and direction to the Lime Global group.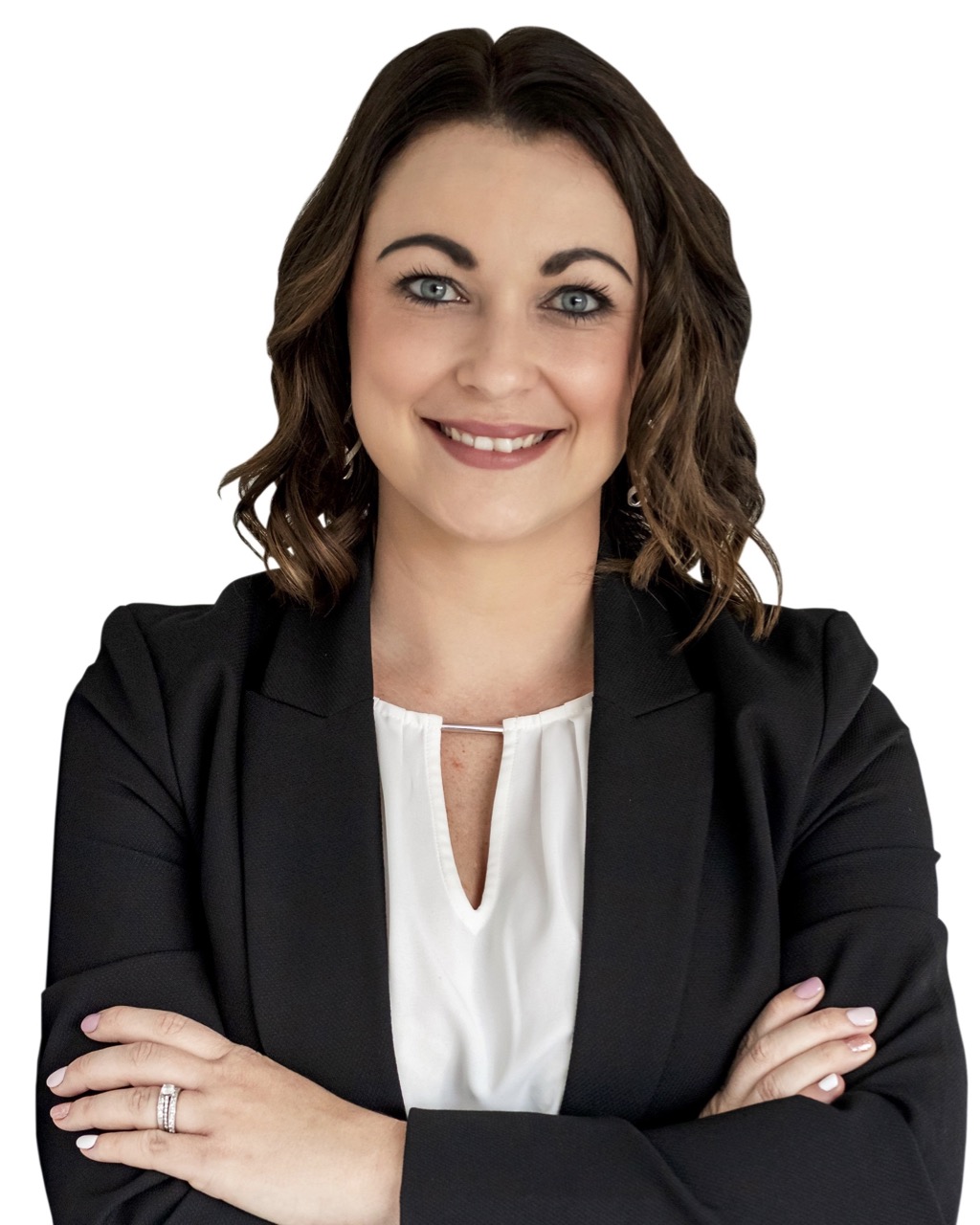 Director, Lime Real Estate
Brooke Azzopardi, Director of Lime Real Estate, takes great pride in the relationships she has built over her 13 year career in the industry. Much more than a skilled negotiator, Brooke's professional, down to earth approach—and impeccable attention to detail—are apparent in everything she does. Deeply committed to "always going the extra mile," it's Brooke's steadfast customer-centric approach that helps explain her remarkable success in the real estate industry, and the recognition she's received at both local and national level.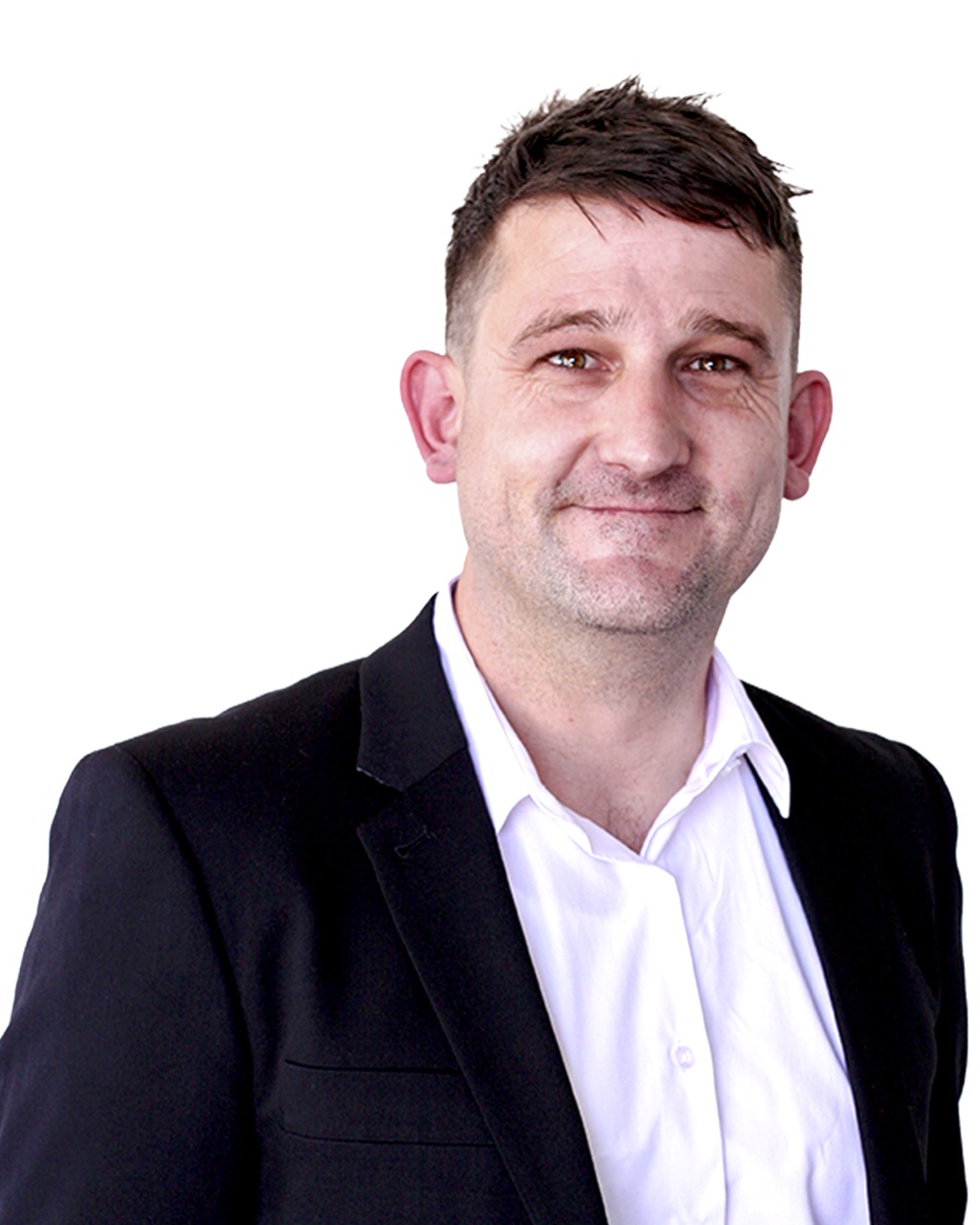 With 15 years in the construction industry, Jonny Mitchell brings a valuable mix of consenting, land development and civil construction experience to Devcorp. Starting in an entry-level construction role, over the last decade and half Jonny has risen to senior management level, working with private developers, local authorities and government agencies to produce a slew of successful projects. With a strong background in the procurement and governance of large-scale builds, Jonny has a true passion for the industry, from initial project designs, all the way through to project completion and delivery. Jonny now oversees the civil arm of Devcorp, working tirelessly with a multitude of consultants, contractors, and councils to achieve consistent, high-quality results on schedule.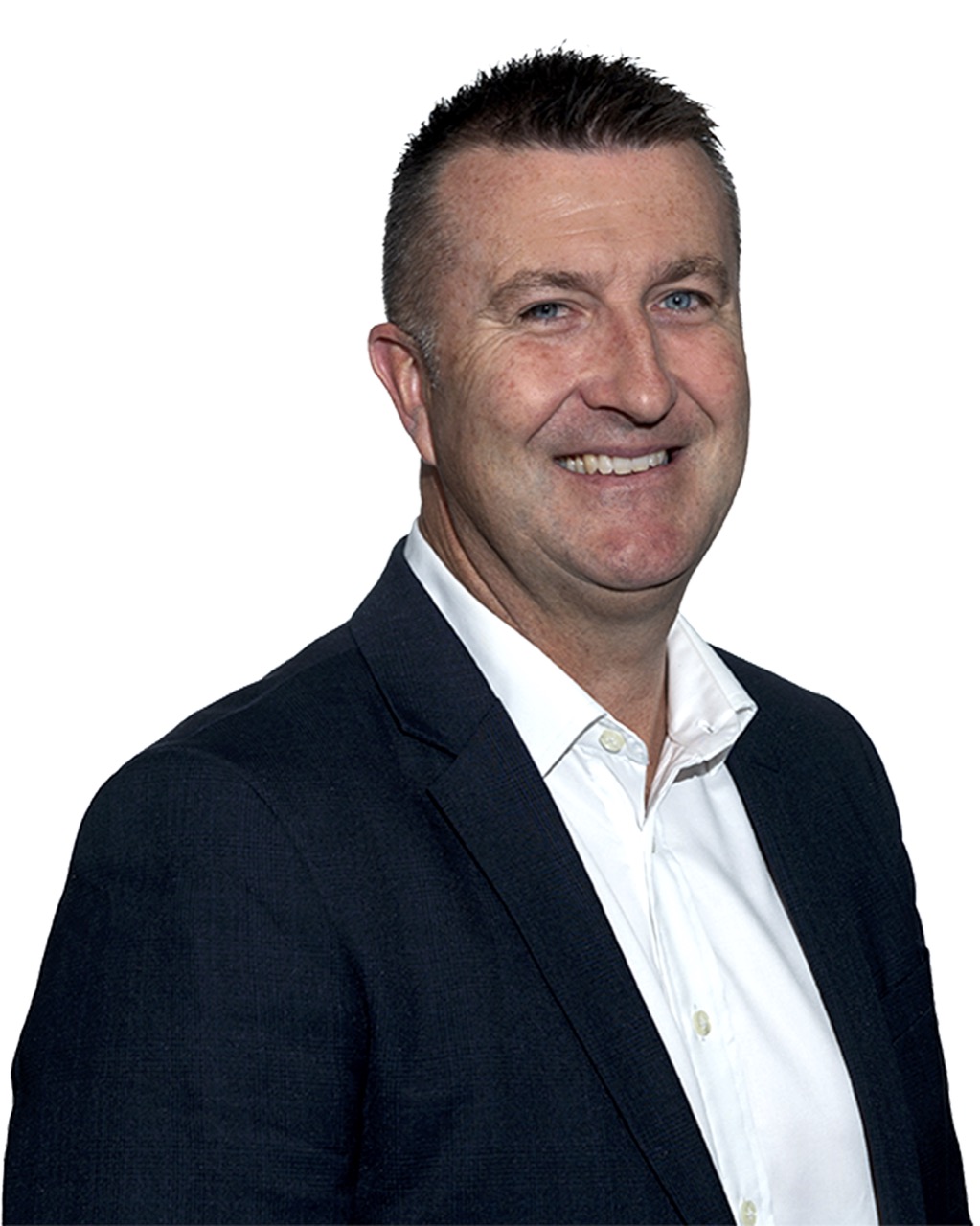 Scott Taylor is a director with Devcorp. Having worked in the consulting, manufacturing and corporate sector since leaving school, Scott has accumulated more than 25 years' experience in senior management roles across the industry. He has spent the last 15 years within the construction industry, working on his own developments, as well as holding a senior position at one of New Zealand's leading construction companies. Delivering everything from high-end architectural homes to high-density developments to innovative commercial projects, Scott has cultivated a deep understanding of both individual and corporate requirements and prides himself on creating lasting partnerships that do not cease at the end of the contract. Currently based in Christchurch, Scott brings a deep well of experience—as well as a strong network of nationwide partners—to Devcorp.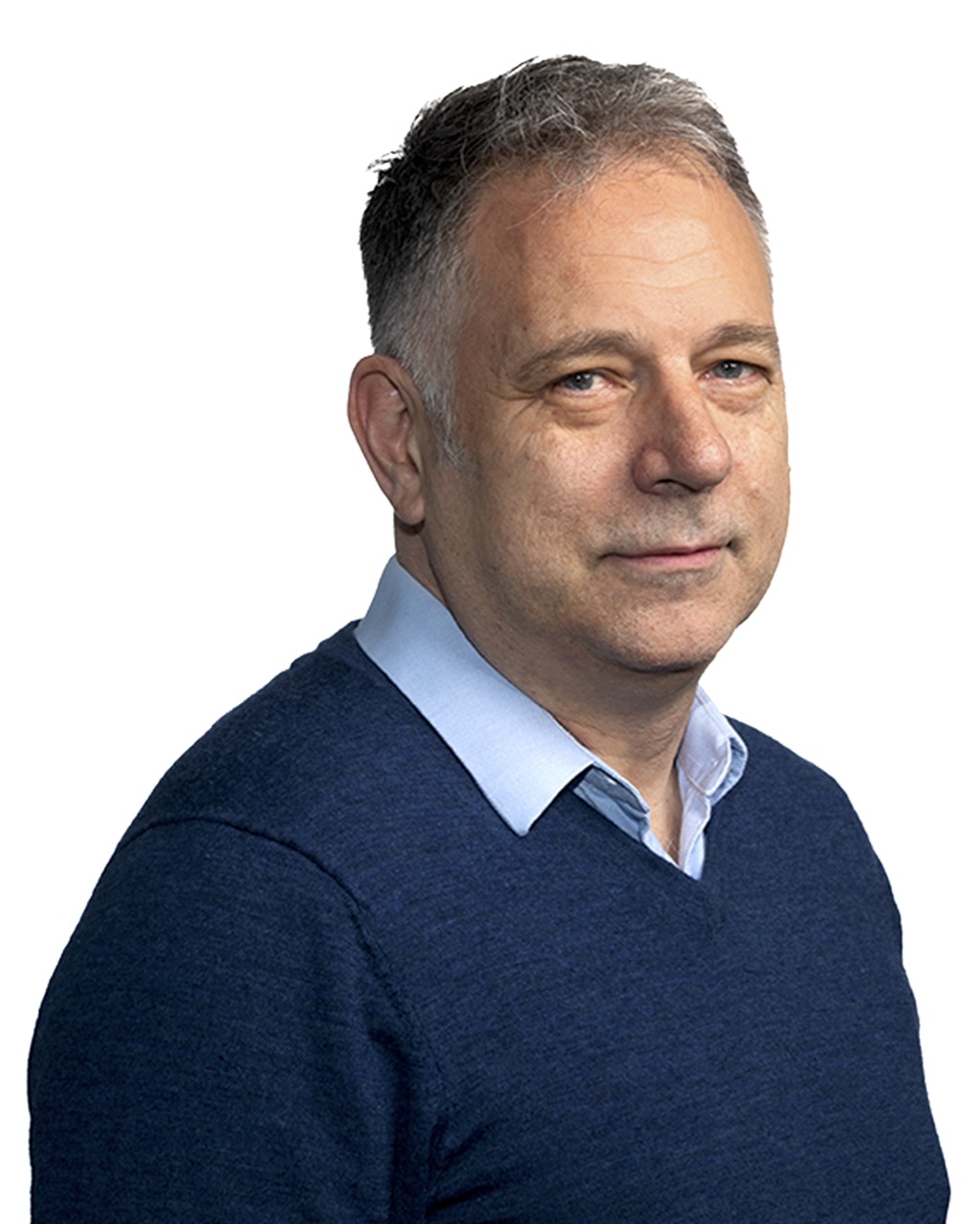 Director, Sublime Architecture
Bud Caldwell has established and run his own architectural businesses and has held senior leadership roles in well-known New Zealand firms. He now brings an experienced hand and unique perspective to Sublime Architecture. While Head of Design at Mike Greer, Bud grew his team to 16 designers within five years, and as Design Manager and Business Development Manager at DSC Group, he helped make the company the largest private processor of building consents in New Zealand. With a genuine passion for architectural design, Bud and his team create homes and spaces that fully encompass the Lime Group's wider company values of sharing 'a zest for life.'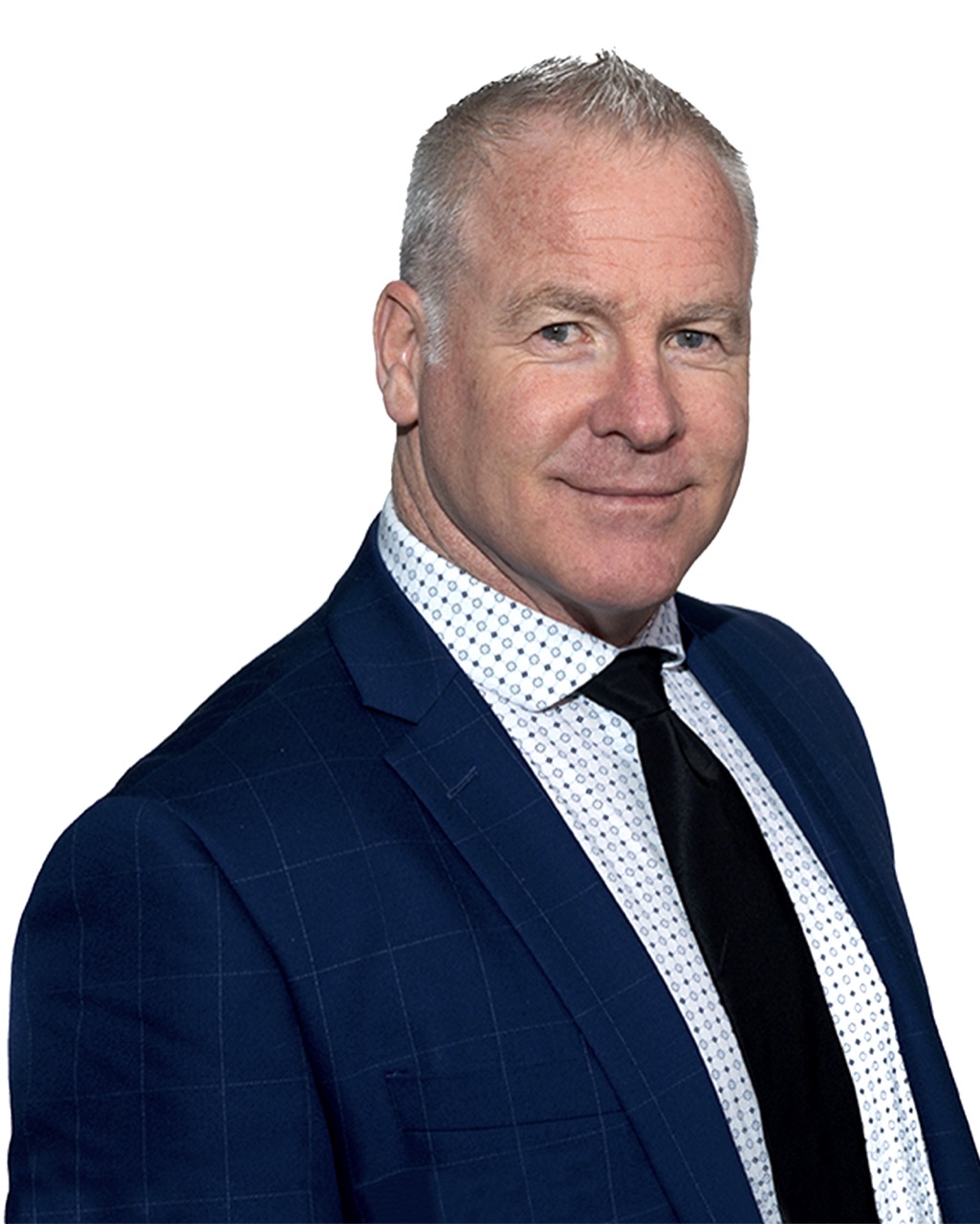 Director, Global Supply Solutions
With a passion for sales, business development and revenue growth, GSS Director Mark Sneddon brings innovation, a strategic eye, and a knack for identifying and enhancing business opportunities in the commercial market to Lime Global. Combining years of entrepreneurial and executive leadership experience as the Head of Harvey Norman Commercial for 17 years, Mark is taking advantage of GSS's robust international network of partnerships to deliver a full global supply and procurement solution for New Zealand retailers.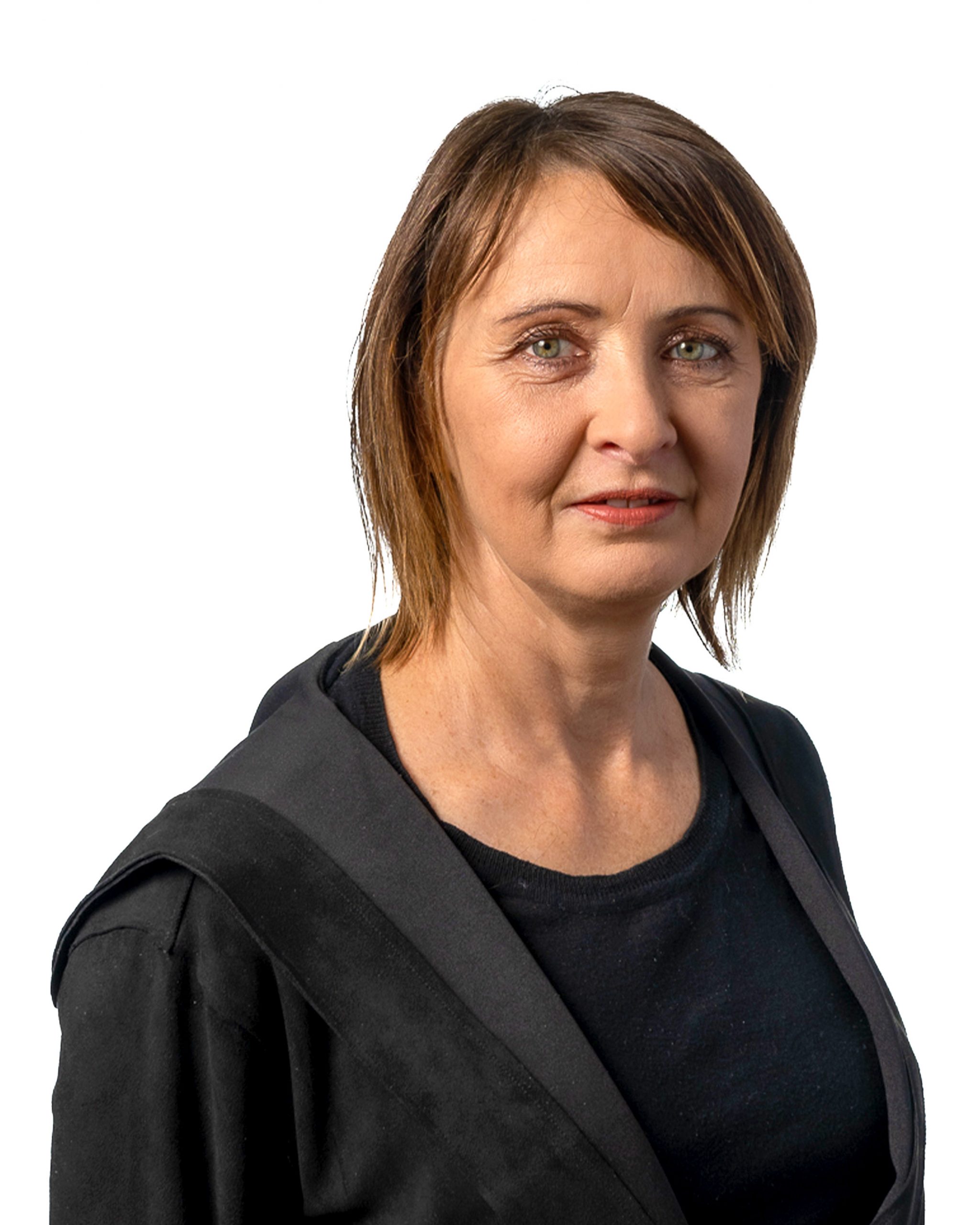 Director, Sublime Nursery
Gardening is in the blood for Jo Caldwell, with her passion for plants stemming directly from her Grandfather, who was the head gardener at a well-kept English Castle, and then from her Mother. Jo has always loved working on the land and harvesting the 450 walnut trees on the property each year, so transforming the land into a wholesale and commercial plant nursery proved to be an exciting venture with an excellent business outlook.
With a 20-year long sales career working with high profile fashion brands under her belt and specialising in business development and management, she now brings her high-level business development skill set to Sublime Nursery.
Jo has a clear vision for the nursery: to become a household name in Canterbury with a reputation for excellence in customer service and quality of goods, aiming to grow with strong sales commercially and direct to the consumer.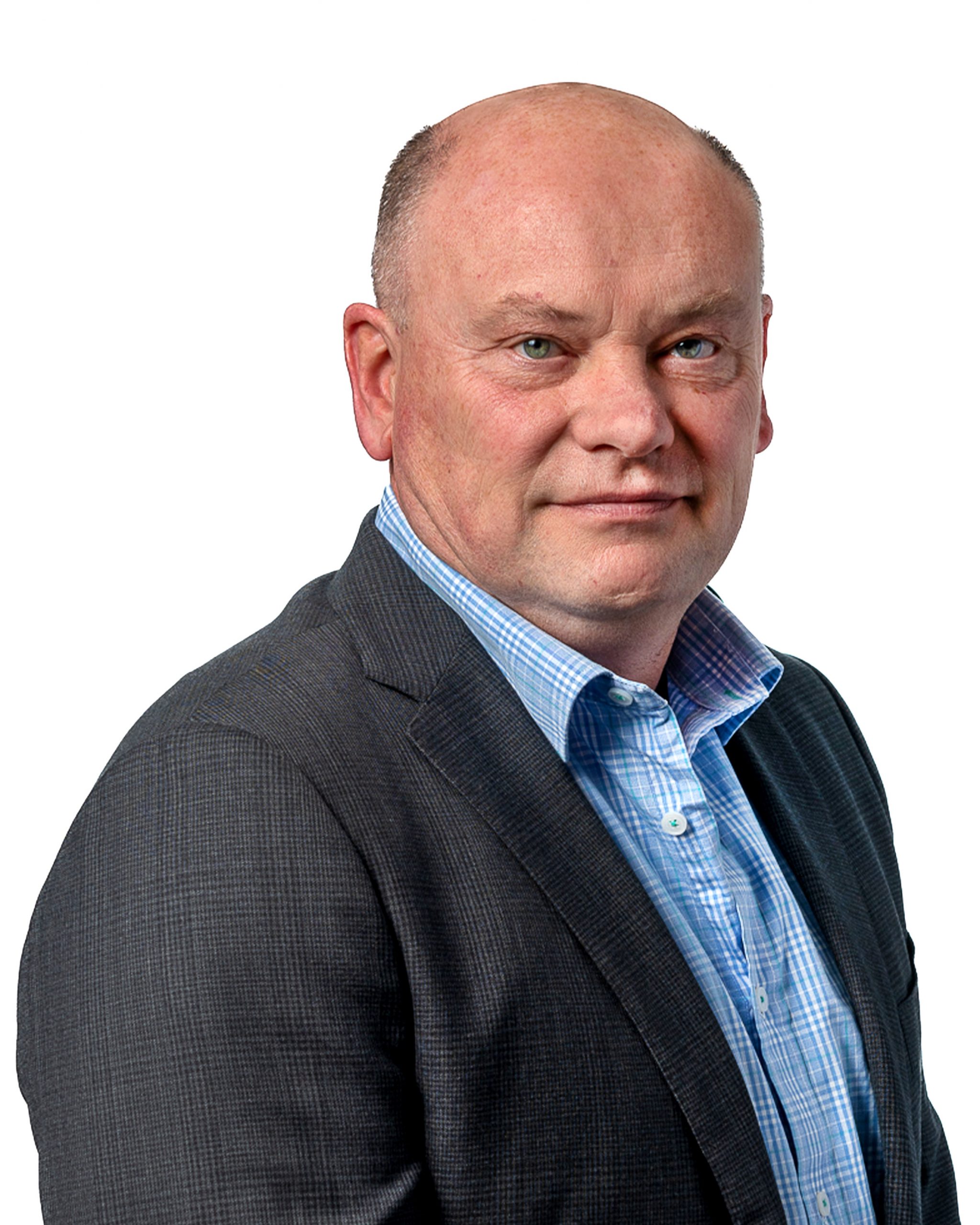 Development Director, Lime Global
With extensive development experience, deep industry insight and a reputation for producing exceptional project outcomes, Anton Summerfield joined Lime Developments as the group's Development Director. Anton is highly regarded and well-known in the industry, and prides himself on always being the expert in the room.
He specialises in providing critical-path direction and effective construction schedules to the group's myriad complex development projects, and brings expertise in vertical and commercial construction, having designed and built Christchurch's tallest building.
A Christchurch native with a degree from The University of Otago, Anton currently lives in Canterbury with his wife and three daughters, and particularly enjoys jet skiing touring.
There is no doubt the entire Lime group benefits from Anton's focused energy and combination of outstanding technical, interpersonal, and problem-solving skills.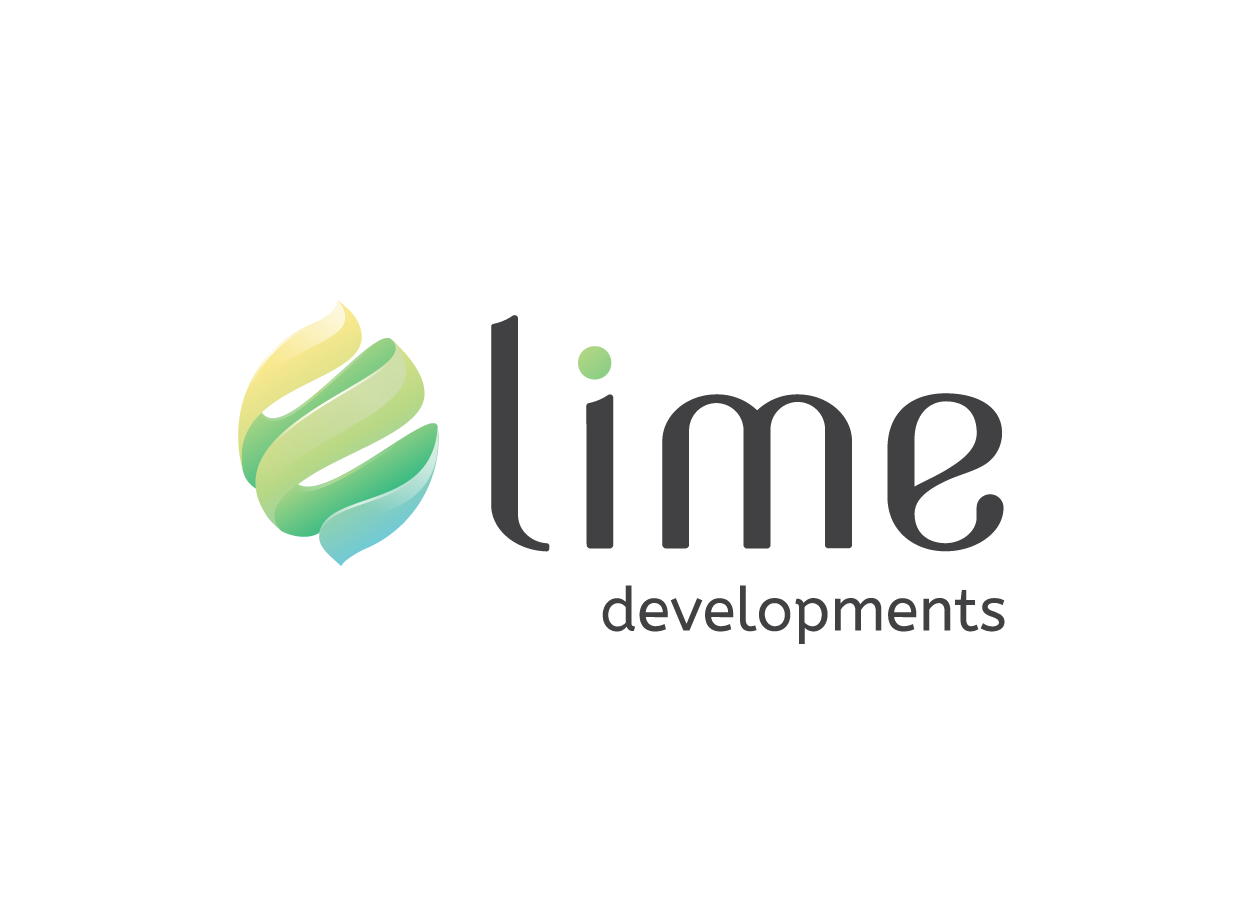 Lime Developments is a strategic property development group bringing expertise, innovation, and family values to the Kiwi property development market.
At Lime Developments, we live and breathe property development, creating beautiful, functional, healthy communities. Well-capitalised and with close ties to local business, government and international manufacturers, current high-profile projects include the very successful Silverstream subdivision in Kaiapoi, the Brookvale subdivision in Lincoln (starting early 2022), and a luxury apartment project currently under way in Sumner.
But for us, it's about more than just bricks and mortar. We wear our core values of family, community and innovation on our sleeves. At Lime Developments, we're in the business of creating communities that we are proud to be part of, that our backers can feel good about, and that our residents love living in.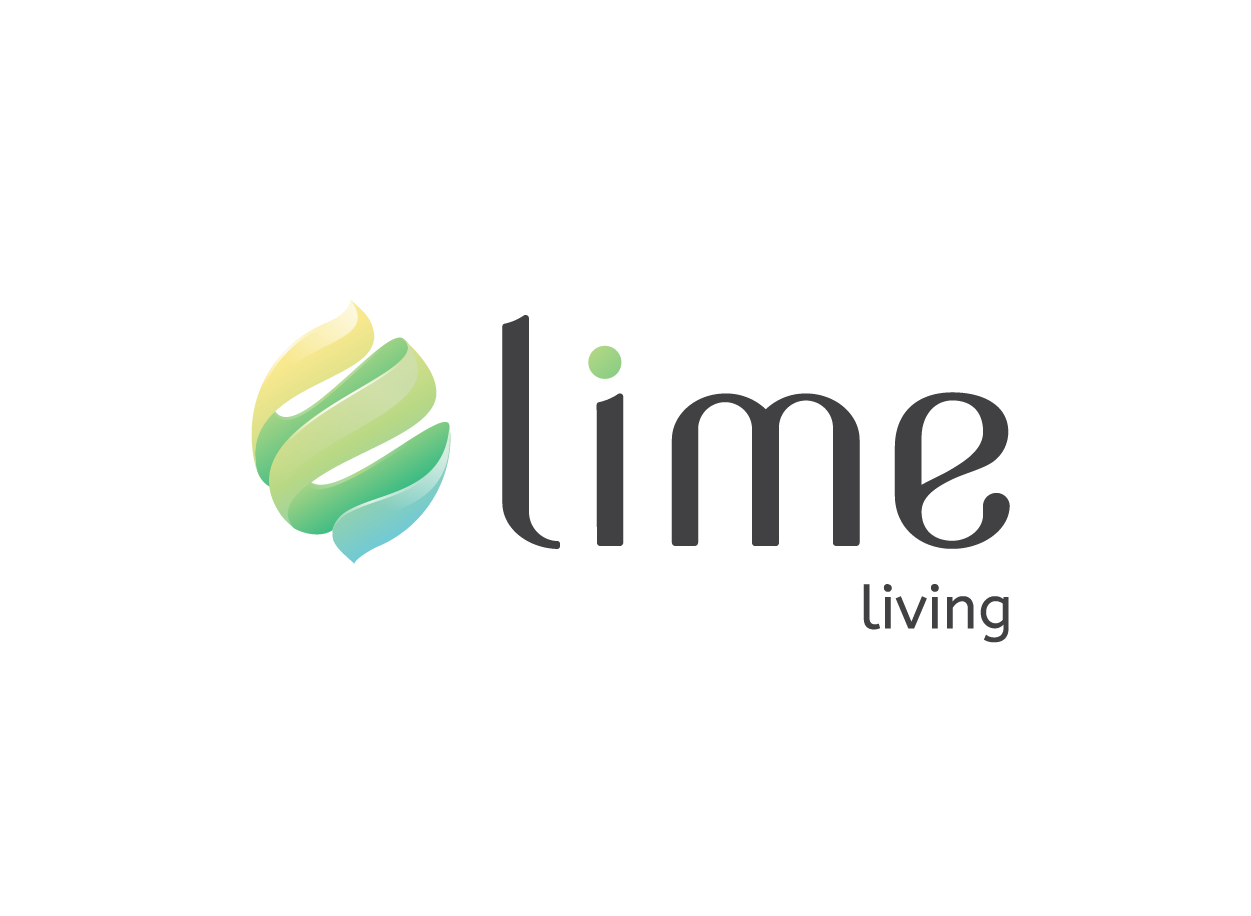 Welcome to Lime Living, a vibrant new approach to later life living and retirement.
The Lime Living philosophy is simple: residents should be free to live the life they choose. That means creating spaces where every single person is valued and respected, working to promote active, connected communities, and promoting a new, vibrant, intergenerational approach to aged care.
Based on international research and in collaboration with award-winning architects, Lime Living retirement villages are open, inclusive, high-quality spaces, integrated into the communities around them. We use the best technology available, but the focus is always on the values of community, connection and choice, with our residents at the heart of everything we do.
It's a new approach that is already achieving great things.
Award-winning Lime Real Estate is Christchurch's independent real estate brand.
Bringing unparalleled passion and a boutique feel to real estate services to the North Canterbury and greater Christchurch region, Lime Real Estate's team are the experts in modern property services.
Our expertise is extensive: talk to us about residential sales, lifestyle sales, rural sales, subdivisions and developments, and rental property management.
We offer a full range of real estate services, but the real Lime Real Estate point of difference is this: Lime Real Estate isn't a franchise. That means we have the autonomy, flexibility, and freedom to provide you with a genuinely creative and hands-on approach to real estate.
Independent, innovative and driven to best serve our clients, Lime Real Estate offers a modern approach to real estate that still provides the best in good old-fashioned customer service.
Lime Capital is the capital raising arm of the Lime Global Group, presenting an opportunity for wholesale and large investors to invest with Lime Global. The investment funds are channelled into the Lime Group to accelerate property development projects and to inject into high-return technology business investments undertaken by Lime Ventures. Lime Capital is the key to accelerating growth in the Lime Group, while providing returns to our investors.
Highly experienced, strategic and innovative, Devcorp is a complete residential and commercial property development solution for the New Zealand market.
Engaging with both internal and external projects, Devcorp brings its significant capabilities and expertise in civil and vertical construction—not to mention its commitment to company culture, family values and innovation—to bear on the development sector.
Focused on stability and profitability, Devcorp's priority is to add value at every stage of the project lifecycle—from planning to construction and beyond.
Talk to us about land development, project management, project feasibility, strategy and funding, engineering design and consent, civil construction, vertical construction, compliance and completion.
Creative, detail-focused and with deep industry knowledge, Sublime Architecture creates beautiful structures in thoughtfully connected communities.
Offering clients a flexible, collaborative approach, Sublime Architecture are the local experts in the navigation of building standards, codes and consents, architectural, interior and landscape design, and 3D rendering.
Working closely with Devcorp, Procerto, Lime Developments and Lime Living, Sublime Architecture's goal is simple: to create beautifully designed spaces, better project lifecycles and ensure a top quality result every time.
Talk to us today about your next project.
Rich and beautiful planting is one of the keys to integrating a new development into its surrounding environment and creating a 'lived-in' feeling from day one.
Working closely with Sublime Architecture's landscaping team, Sublime Nursery was established to provide planting for the Lime Group's developments, and quickly grew to providing Canterbury clients. Located on a 13-acre plot of land in Eyrewell in the Waimakariri district, the nursery grows feature plants, hedging, and trees, and provides clients with excellent planting and landscape consultation.
With a noticeable shortage in the market and huge potential for business growth, Sublime Nursery is sure to become a reliable supplier in Canterbury.
Procerto is the complete engineering solution for residential, commercial and industrial projects.
Employing experts from across the industry, with specialties in residential, light commercial and infrastructure, Procerto can provide all the necessary civil and construction engineering and design, cost estimation, project management and construction, testing, consent and certification required for your next project.
It's an impressive skill set, but at Procerto, we're just as passionate about our core values. We are committed to bringing responsible practices and sustainability to every project we undertake.
At GSS, we're creating stronger, more flexible supply solutions that produce more certainty, better returns, and improved margins for our clients.
Put simply, we're the experts in the sourcing, importing and distribution of wholesale products to the construction and retail sectors in New Zealand.
How do we do it? We leverage long-standing industry partnerships, local expertise and decades-long direct family relationships with Chinese manufacturers to go far beyond typical product sourcing practices.
The result? A full global supply solution for New Zealand companies, mitigating the uncertainty of modern day global supply chains and delivering real local market advantage.
Smart Tech has a vision to provide a seamless, all-in-one technology solution for retirement villages, where the resident experience is at the heart of design.
Currently, Smart Tech is providing the foundational technology that supports The Sterling at Kaiapoi with Enterprise Resource Planning (ERP) and Customer Relationship Management (CRM) software systems, Smart Home hardware, and resident care app for village residents and staff alike.
Scalable and deeply customisable, Smart Tech's ERP and CRM solutions can be configured to support a wide variety of operations, both as an all-in-one retirement fit out solution, and as a broader technology solution across retail and commercial sectors.
Passionate supporters of the Canterbury region and its unique heritage, Lime has partnered with successful restaurateurs Francesca Voza and James Sumner (known for Christchurch's Miro and Francesca's Italian Kitchen restaurants) to reopen historic Christchurch icon, Eliza's Manor.
The Lime group has overseen this major heritage restoration project, and following a careful and sympathetic rejuvenation, the 160-year-old Eliza's Manor has now recaptured the essence of the house as she was in the early twentieth century—with a unique new modern flair.
Operating as a 5-star luxury hotel, restaurant and bar, this historic gem has been returned to its rightful place in the heart of Christchurch City, and makes the perfect location for weekend cocktails, business conferences, fine dining and beyond.
iHeartwine is Australasia's digital home for wine lovers. Its purpose? To connect wine enthusiasts to the best local, independent wineries.
With the New Zealand version just around the corner, Australian wine lovers can use the website or free smartphone app to easily source undiscovered gems that simply can't be found in chain stores, all while supporting independent producers of fantastic boutique vinos, and have their order delivered directly to their door—all at the click of a button.
iHeartwine puts the spotlight on a huge range of unique varieties that can't be found anywhere else. Even better, iheartwine cuts out the middleman, encouraging buyers to venture outside the mainstream brands, and making sure that more of the profit ends up in the wine makers' pocket.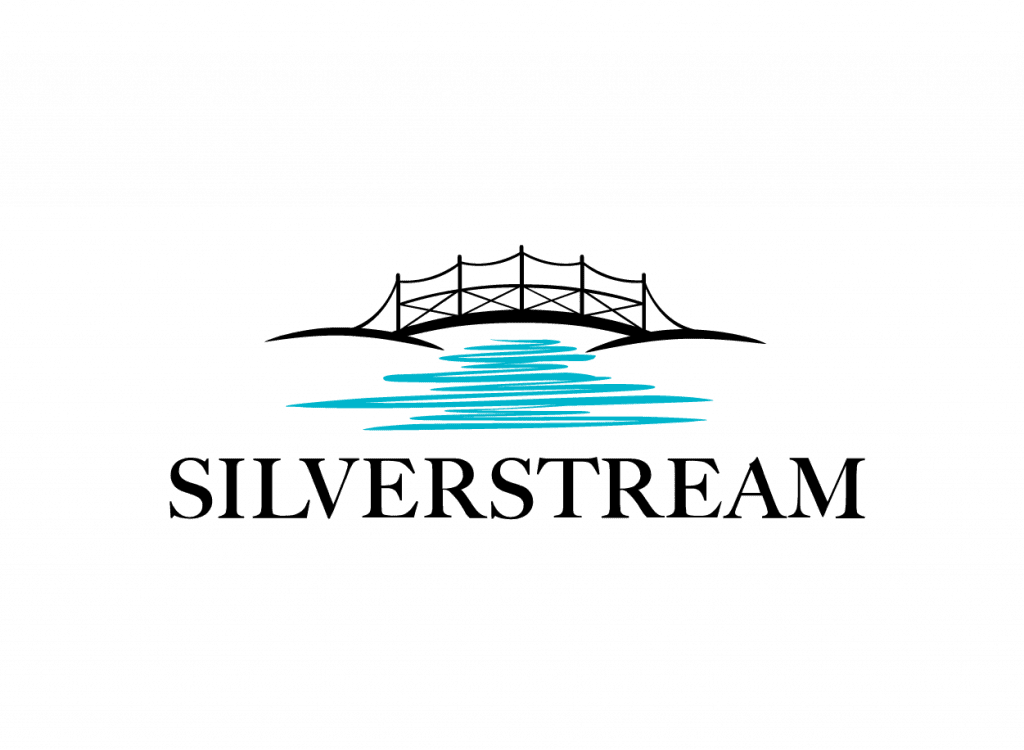 The first stage of Silverstream was available for sale in December 2011. Since then we have delivered our brand vision that 'we build homes, not houses.' Now a well–established community, Silverstream has 4 more stages to release with an additional 225 sections, totalling 1500 sections.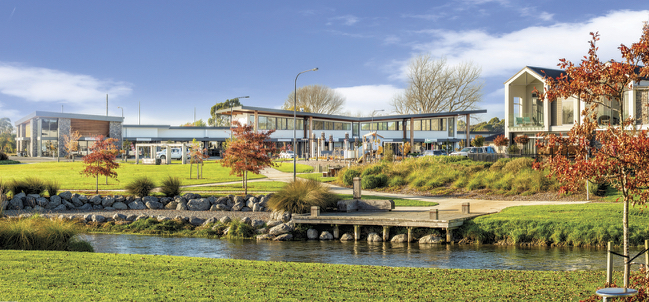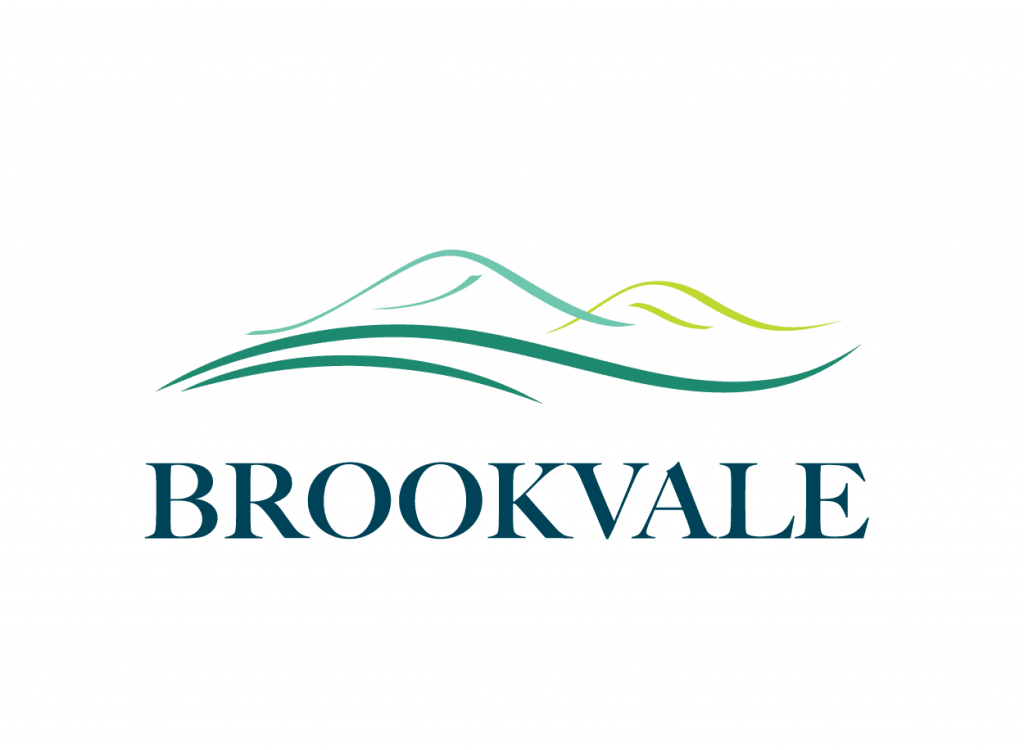 Brookvale will be a subdivision with approximately 290 proposed sections over a 25–hectare site.As our team develops each stage, these sections will be continually coming to market from early 2022 until 2023. Brookvale is based in Lincoln, a town in the Selwyn District that is the second fastest growing district behind Queenstown.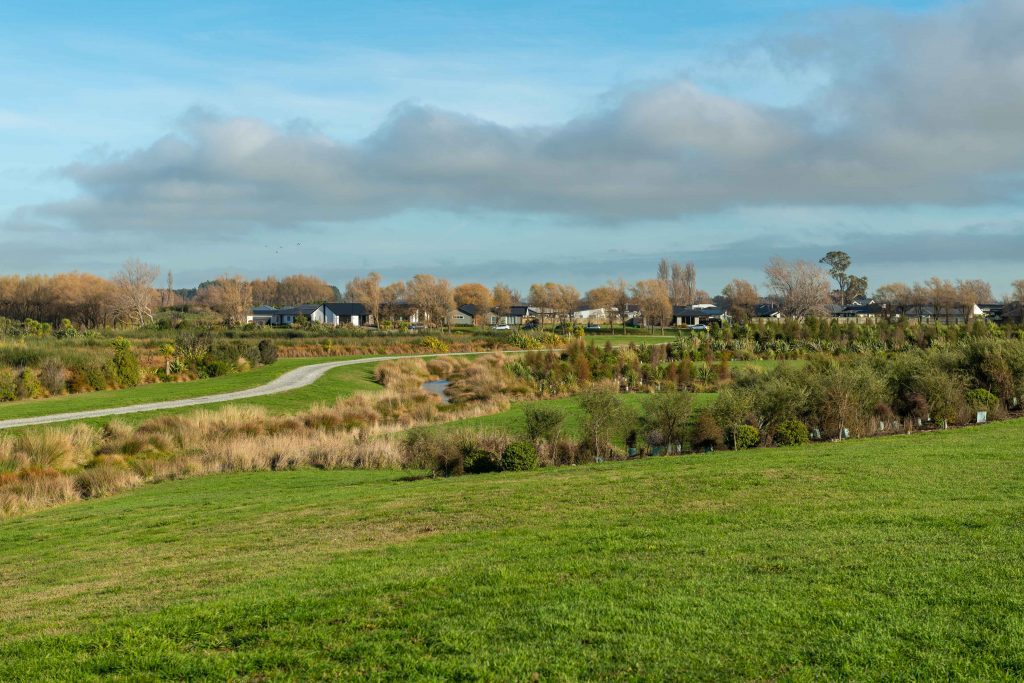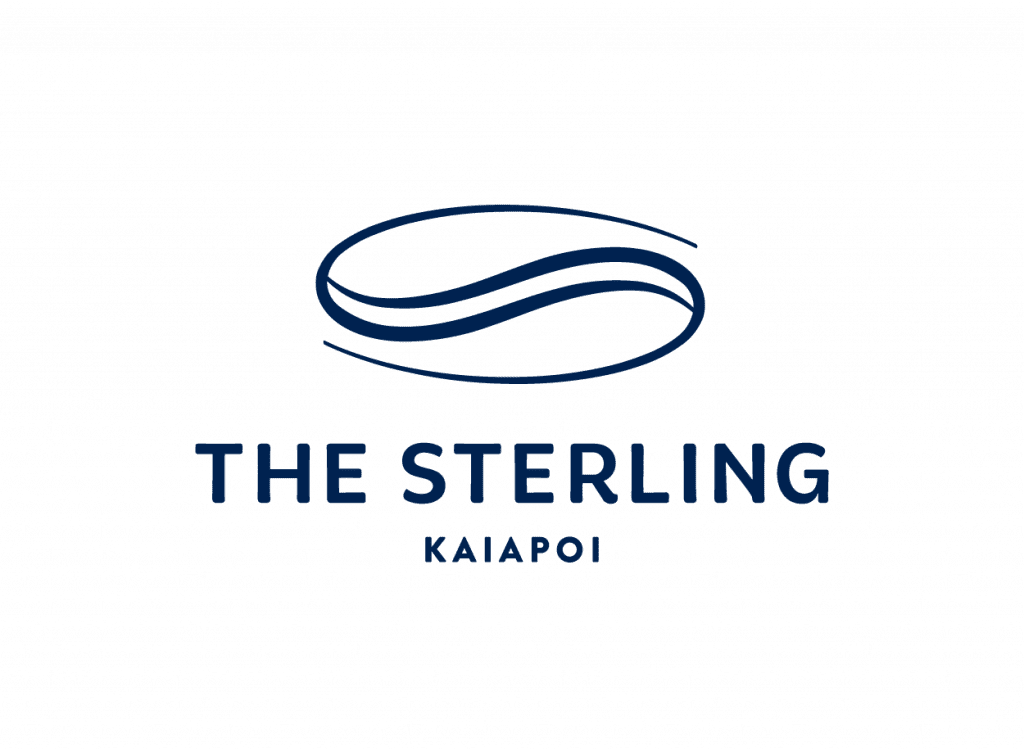 Located in the heart of Silverstream, The Sterling Kaiapoi provides an innovative approach to later living. The village will feature 77 independent architecturally designed villas, 267 apartments, 48 residential care suites and 36 memory care suites. Stage One has been very successful and we're looking forward to having Stage Two underway from mid-2022.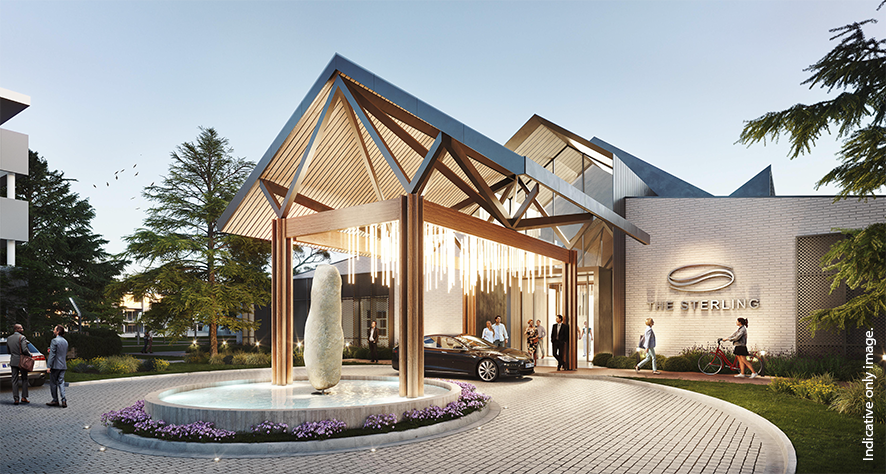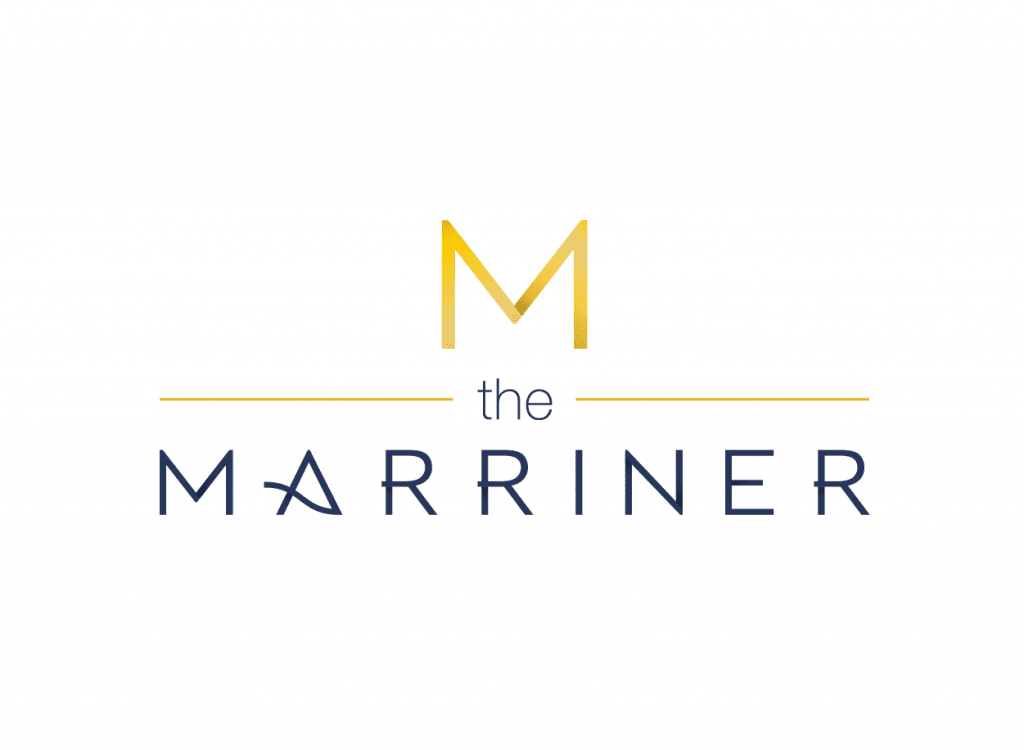 Designed by award-winning architects, Marchese Partners, these apartments will provide a luxury lifestyle in one of Christchurch's most unique and iconic sites. Across the three buildings, we will have 48 apartments and a sleek ground-floor wine bar, with the first building undergoing consent with construction starting 2022.